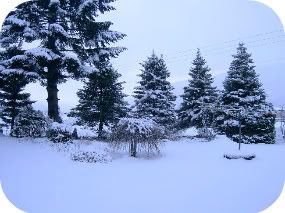 White Christmas!
We will soon be heading up to
Poulsbo, Washington
to visit with Ira's brother and his family. It has snowed and will be my first time for a white Christmas! Yeah! It will be our first time taking Anthony on a plane, so wish us luck!!
On another thought... yes Poulsbo is only
2.5 hours
from Forks.
Should I or shouldn't I?

Oh one last thing... why does it suddenly smell like burnt chicken feathers in my house? Weird and extremely gross!